SEO Services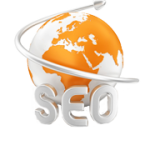 Search Engine Optimization is a process which improves the volume and quality of web traffic coming towards website from various search engines such as Yahoo, Google, Bing, Yebol, etc. Whether it is ranking on the first page or needs to have improvement, different methods are used to increase the visitors on the websites.
We ensure that your website is ranked amongst the top sites in various search engines. Our expert team works in an extremely effective way to increase your visits and improve traffic ratio to your website. By submitting your website in search engines, your sales will dramatically change and it will fetch you more quality customers.
We are professionals working for an array of clients from different sectors where our services include:
Keyword Optimization & Analysis
Meta Tag Optimization
Search Engine Submission
Ranking Report
Blog Posting
Article Submission
Directory Submission
Press Releases
Competitive Analysis
Through these tasks, we increase the visibility of your website/s, which will give your business higher returns. Our SEO experts strive to get higher search engine ranking so that your business can get advantage through right web promotion for ROI (Return on Investment). We analysis the websites and make a list of relevant keywords which gets quality traffic towards the website.
Our team works towards increasing the awareness of promoting the website/s with most ethical SEO tools and techniques so as to bring significant results. At Rang Designing, we work upon major search engines and guarantee better rankings by increasing the amount of visitors towards website. The right keywords will hit the search engines which will ultimately lead to huge profit ratio, thus solving the major purpose of the industry to meet their requirements.
If you are looking for maintaining your website ranking, we offer the right solutions by developing strategic website plans.
Contact us for making you website rank top in search engines!