PHP/MySQL Web Development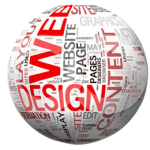 PHP is a scripting language that's widely used for web development. It is a general purpose programming language, and the code is analyzed and processed by an interpreter utility that carries out command line execution of the source PHP code included within a unique source file. There are many utilities of the PHP environment, since it supports several types of web development, including graphical applications. Generally, PHP resides on a web server, and behaves as a standalone interpreting utility within most of the operating systems and platforms.
Right from simple websites and portals to multi tired and complex internet applications, Rang Designing helps the clients in harnessing the power offered by the internet by using the most advanced technologies and techniques. The PHP team at Rang Designing has enough experience, and utilizes a wide range of resources comprising of latest state-of-the-art infrastructure and methodologies to build real time applications that will help boost up your business through custom PHP development.
We have expertise to develop application like…
Customized PHP web development
Customer service applications
Job boards and portal customized development
Automatic posting of Classified and Online Ads
Secure message boards development
E-Commerce web development
Inventory management system
Search engine friendly shopping cart
Search engine friendly Content Management System (CMS)
MySQL database driven calendar application
AJAX (Asynchronous JavaScript and XML) based PHP web application development
Custom webmasters tools and script development
PHP and MySQL web site design and development
WYSIWYG Editor Application Development
Social Networking application
Rental software
Custom development based on client requirement
Customization for open source environment like joomla, drupal, OS commerce, magento, wordpress etc.